Her baby, named Miron after the word for "peace", was stillborn, and half an hour later Iryna also died.




Mother and Baby
murdered by that
filthy sub human Putin

Man Shall
Not Lay With Man
We are being punished for the sin
of same sex marriage.
Latvian MP swears at Russia in Ukraine protest walkout
The EVIL of Putin
Describing Russia as a "terrorist country", Mr Zelensky accused Russian troops of "killing for the sake of intimidation and pleasure".

In a post on social media, he showed pictures of streets strewn with bodies and burning cars, saying "the world must see and understand what absolute evil we are fighting against".

https://www.bbc.co.uk/news/uk-63819482

Ngozi Fulani: Lady Susan Hussey's race comments were abuse, says charity boss

What a load of rubbish Lady Susan is a bit stuck up but the coloured woman new full well what the question was.
It is a perfectly normal thing to ask.

This generation make race abuse out of nothing.
A Russian-Ukrainian family has been irrevocably split by the war in Ukraine
after Russian-born Ekaterina Volkova
was injured in an air strike and her Ukrainian husband killed in the same attack.
Words cannot describe this evil
coward moron of an animal Putin.
With every rocket bomb and bullet this lunatic Putin is digging a bigger hole in hell for himself and destroying the love we once had for the Russian people



Children Murdered By Putin

Russian MP says Putin's
plan for Ukraine hasn't been
shared with their parliament

This murdering killer
Putin has to go
Yuriy Glodan had only left his flat and family to go to the shops when he heard the news of the explosion.
At the entrance to his block of flats he screamed at police to let him inside the burning building. When he reached his flat, he found the bodies of his wife and her mother, killed by a Russian missile that had ripped into the upper floors of the block.
The little baby was dead as well. : (
Coronavirus

God said follow a certain diet.
Bats were not to be eaten.
In China they eat Bats.
This outbreak appears
to have come from Bats.

He also said do not go with
a man as you go with a woman.
God Bless
Leviticus 26:14-18, which reads: "If you won't listen or obey my commands and reject them and violate my covenant, then I will bring on you sudden terror, wasting diseases and fever that will destroy your sight and sap your strength.

"If you still disobey Me, I will punish you sevenfold."
These people have just risked their lives to dig
two young women out of a collapsed building
after the earthquake.
PUTIN on the other hand blows up buildings deliberately
for his own evil greed, may he rot in hell.
If you live in Russia end his filthy life for the worlds sake.

His eyes are cold and lifeless as the grave.
Over the ensuing decades, Putin has run Russia the way his KGB cold war handlers taught him to run operations.
Bribe or intimidate the people you need.
Silence or eliminate those you don't.
Corpses continue to pile up behind his throne.
Soon it will be his.

Do the world a favour Putin fall out of a window
just like all the people you have murdered
you disgusting sub human.

Russia needs to be isolated completely
until a human being is back in charge.
Volodymyr Obodzinskiy lost his entire family in early March in a Russian attack.
An air strike hit his house, killing his 40-year-old wife, Natalya, 14-year-old son Volodymyr, 19-year-old daughter Ivanka, and her 1-year-old twins.
Obodzinskiy visited the wreckage of his home and spoke about the tragedy.
Russians watch your murdering soldiers kill this mans father
Imagine it was your family
May your Pig Putin rot in hell
He broke God law by divorcing the wife of his youth
So much for his belief and family values this animal is a liar

Russian soldiers killing civilians



Russian army officer admits: 'Our troops tortured Ukrainians'
The Potters Wheel Located Mullion Cove Cornwall.
Radio Free Europe
Radio Liberty Ukraine War
Putin is lying!!!! путин врет!!!!!!!!

If you are one of the Russian People Please watch this God Bless

Mr Tinkov said "90%" of his country's people were against the war
and added "morons in any country are 10%".
Residents of Rostov-on-Don, a Russian city near Ukraine, react to the war.
'Switch off the TV':
Former Russian-state journalist's plea to Russians

The Potters Wheel, Mullion Cove, Cornwall. Gift Shop, Holiday Information
Military Radio Collection, Free Ads, Accommodation,
Weather Station, Webcam, Mullion Cove Cornwall
If anyone causes one of these little ones—those who believe in me—to stumble, ( sin )
it would be better for them if a large millstone were hung around their neck
and they were thrown into the sea.
Time to reverse the law on same sex marriage.
The BBC will now not let you post Gods Law.
But it may be the only advice that will make a difference.
Read the Bible if you do not understand why.
He said do not go with a man as you go with a woman.
God Bless

6 "But at the beginning of creation God 'made them male and female.'
7 For this reason a man will leave his father and mother and be united to his wife,
8 and the two will become one flesh. So they are no longer two, but one flesh.
The BBC removed your posting, if you say anything against same sex marriage.
Jesus did not as some may try to tell you change the law in the Old Testament.
17 "Do not think that I have come to abolish the Law or the Prophets; I have not come to abolish them but to fulfil them.
18 For truly, I say to you, until heaven and earth pass away, not an iota, not a dot,
will pass from the Law until all is accomplished.

God's wrath is not an explosion, but his settled opposition to the cancer of sin
which is eating out the insides of the human race he loves with his whole being."
In other words, God is a God of wrath precisely because he is a God of love.
He loves his creation and when he sees it being destroyed, it bothers him

The Lord gave land and houses already built to the Israelites,
they were to be passed down to their children not sold to make money.

Everything returned to the original owner every seven years,
we are not living as we should and look at the problems it causes.

God Bless Allen and Alanna
Russia's long-time leader was also desperate to prevent Ukraine from entering Nato's orbit, but his attempt to blame the Western defensive alliance for the war is false.
Not only did Ukraine reportedly agree before the war a provisional deal with Russia to stay out of Nato but, in March, President Zelensky offered to maintain Ukraine as a non-aligned, non-nuclear state: "It's a truth and it must be recognised."
Was Nato to blame for the war?
Nato member states have increasingly sent Ukraine air defence systems to protect its cities, as well as missile systems, artillery and drones that helped turn the tide against Russia's invasion.
But it is not to blame for the war and has no troops on the ground. Nato's expansion comes as a response to the Russian threat - Sweden and Finland only applied to join because of the invasion.
Nato maintains it never intended to deploy combat troops on its eastern flank, until Russia annexed Crimea illegally in 2014.


Psalm 7:14–16 with Vladimir Putin in mind: "Behold, the wicked man conceives evil and is pregnant with mischief and gives birth to lies. He makes a pit, digging it out, and falls into the hole that he has made. His mischief returns upon his own head, and on his own skull his violence descends"

While that lunatic Putin lives in luxury

Russian draftees exasperated - abandoned, left in the open, they have to buy their food,
Please watch this video

Putin is insane
to the Russian people.
For the sake of our world
remove him

Kremenchuk mall attack
I saw burned people
some covered in blood

With every rocket bomb and bullet this lunatic Putin is digging a bigger hole in hell for himself and destroying the love we once had for the Russian people



War in Ukraine
absurd and evil
says UN chief

Children Murdered By Putin

Russian MP says Putin's
plan for Ukraine hasn't been
shared with their parliament

God Bless to you all : )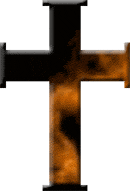 The law of the land is no longer about what is right and wrong, it is about what this generation wants to be right and wrong.
Gods law how ever never changes : )
The BBC are determined to turn
the population into homosexuals.

They had a homosexual wedding
on Songs of Praise, with a vicar
taking the service.

It caused a lot of protests.

It shows the BBC is trying to give
the population the impression that
it is ok by God, the book tells us he
says otherwise in no uncertain terms.
LGBT group Stonewall want teachers to start using the term "learners" rather than "boys" and "girls"
God made them Man and Woman : )
What kind of people are you that make and watch TV program like this ?

Jeremy Kyle 'may have caused or contributed to' guest Steve Dymond's death